Your first step to a successful marketing strategy is to already have a business strategy in place. Marketing is all about supporting the business goals thus without the latter, everything you do will just be isolated actions with limited long-term impact.
Examples of business goals might be:
Achieve cross-selling across various products or services
Enter new markets
Increase sales and profits
Attract new clients
Launch a new product/service
Fill in a gap in the market
Satisfy a specific customer need

Use the SMART method to develop your goals
Specific – state clearly what you want to achieve​
Measurable – set tangible measures so you can measure your results​
Achievable – set objectives that are within your capacity and budget​
Relevant – set objectives that will help you improve particular aspects of your business​
Time-bound – set objectives you can achieve within the time you need them.
Source: Business Queensland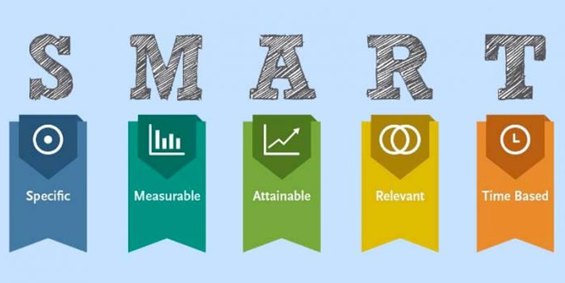 Define your market position
It is important to conduct a market research in order to understand your business' position in the market, be aware of your competitors, get to know your strengths and weaknesses, and find out people's perceptions about your company. This can help you build your strategy on realistic and achievable goals.
Key questions to address:
Where does you business stand within the market?​
Who are your competitors?​ What do they offer?
What are your strengths and weaknesses (SWOT analysis)?
What is your unique selling proposition (USP)?​
How does your company differentiates from the competitors?
What do people think about your business?
How strong is your brand in the market?
Define your target market
It is also of great significance to understand your potential clients, their interests, habits, buying behaviour and more.​​
Things to consider​
What are their needs?
Where do they look for information?​
What are their business interests?​
How do they consume content or products? ​
What would they like to know more about?​
The better you understand your target market, the more chances you have to be successful! 
Create a marketing plan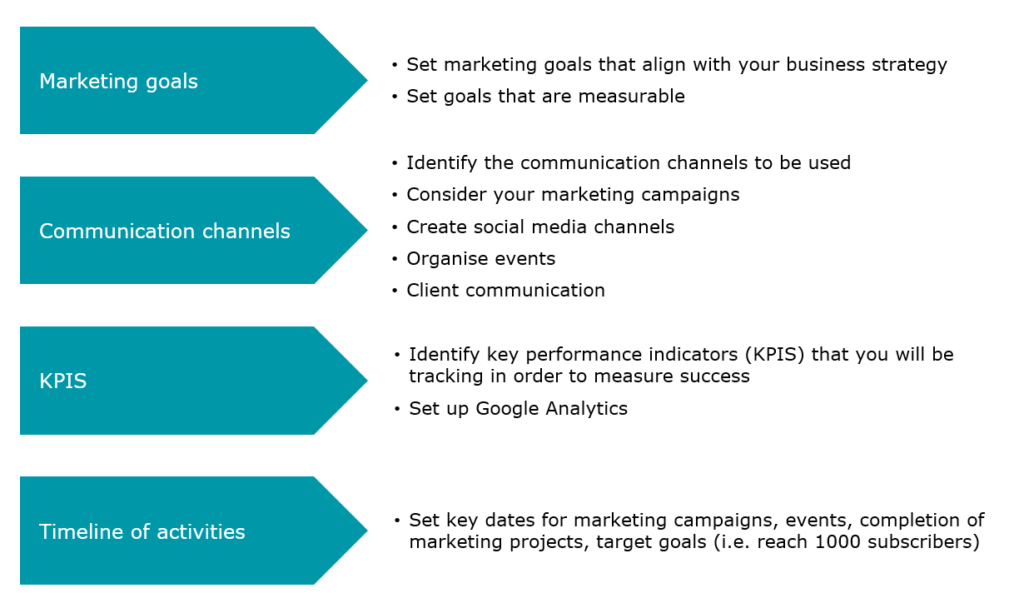 Project timeline
Stay on track with your goals by using a project timeline. This will help you to better organise your tasks and to achieve your objectives on time due.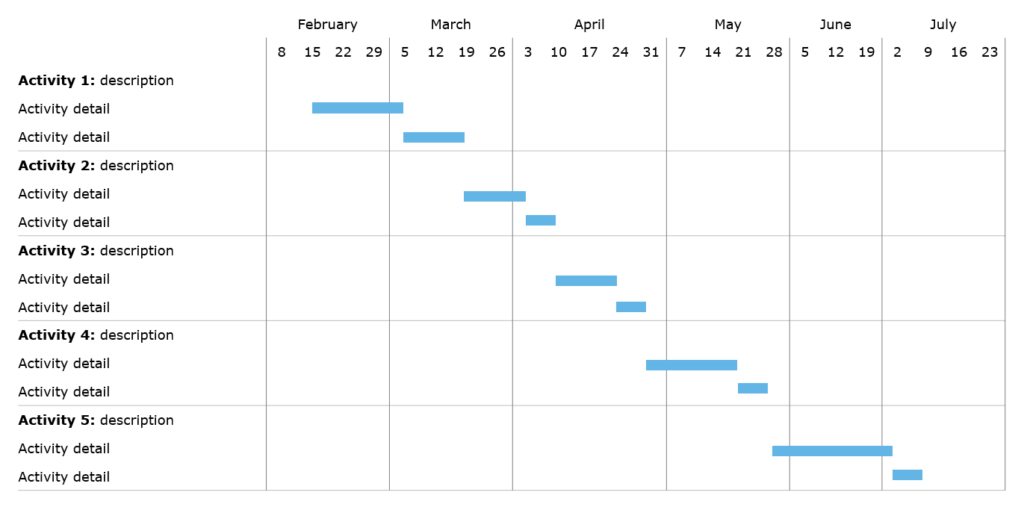 Customer touchpoints
List all possible ways through which your customer interacts with your brand and make sure you offer consistent experience across all channels.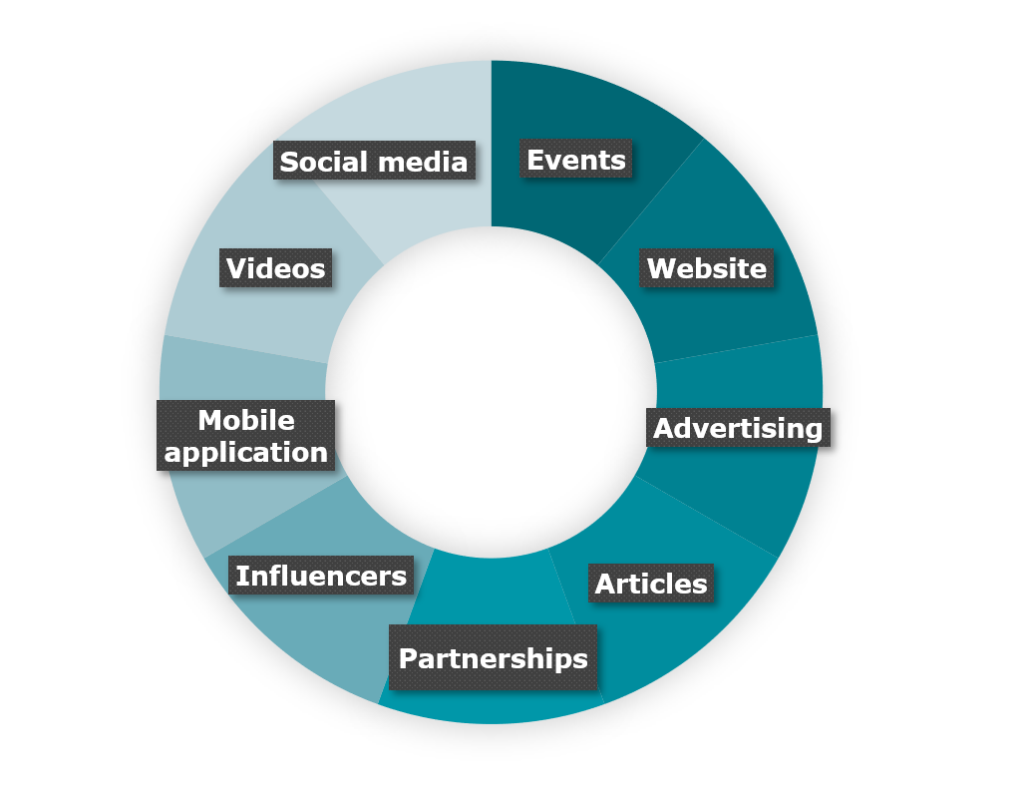 Performance measurement
Measure your performance through analytics and re-adjust if things don't work out as planned.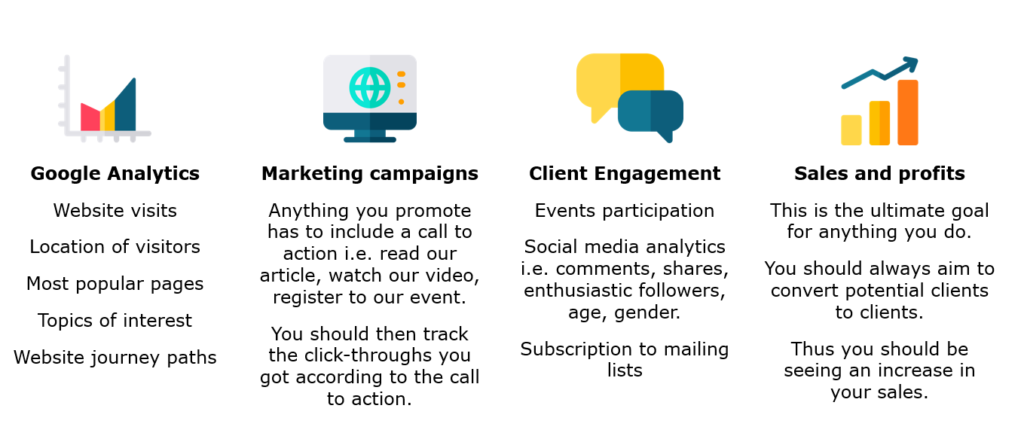 Disclaimer
The opinions expressed on this site are my own and do not in any way reflect the views of my current or any previous employers.