In 2022, we decided to take a holiday trip to Montenegro in the Balkans for 12 days between July and August.
Montenegro is a country that combines the green and fresh air of the mountains with beautiful beaches of the Adriatic sea. Around 80% of Montenegro is covered by mountains. The country counts five national parks that one can visit: Skadar Lake National Park, Lovćen National Park, National park Biogradska gora, Durmitor National Park and Prokletije National Park. Montenegro has magnificent mountain views, lots of history, monuments, nice food, friendly people and everything else one might need.
Where to stay
The question is usually Budva or Kotor, except if you manage to spend some days in both cities. We chose to stay in Budva during the whole of our stay in Montenegro as we didn't want to move around in terms of accommodation. However, we managed to visit Kotor both by day and by night and this helped us to identify some differences between the two areas. Let's go through what each city has to offer.
Staying in Budva
Budva is a very lively city with lots of options in terms of beaches, restaurants, bars and clubs. It is undoubtedly very buzzing. Its various options can satisfy everyone's needs and taste.
Budva Old Town
The Old Town of Budva is surrounded by medieval walls, including the Citadela Fortress. Lots of museums and churches add to the town's history. Apart from the monuments, within the old city walls you can find numerous souvenir shops, bars and cafes. A nice bar to keep in mind is Casper bar.
Restaurants and bars
Budva has a big variety of bars and restaurants. Food options include local meat and fish dishes, pastas, pizzas, Asian and Korean cuisines. Fast food is also widely available with options including Greek gyros, burgers, wraps and more. I strongly recommend Jadran by the sea and Porto for fish, Kuzina and Korean Food Montenegro.
Beach
If swimming is included in your plans, Budva provides a more convenient location for visiting Jaz beach, Mogren beach, Becici beach and Sveti Stefan beach which are among the best beaches in Montenegro. Most of them are sandy beaches so you won't necessarily need your water shoes. Though if you already have a pair it's good to always have it with you so that you don't limit your options!
The cost to rent a set of two sunbeds and an umbrella is minimum €15. This is the case everywhere you go. Depending on the beach and the place you sit, you might be asked to pay more.
We found the water temperature to be cold compared to what we are used to, it was around – 24° C. However, this didn't stop us from our every day swimming.
Staying in Kotor
Kotor is a charming city surrounded by fortress walls that are stretched all around the town. During summer time, lots of cruise ships stop at the Kotor Bay, thus the city can get very busy with tourist groups touring around.
Kotor Old Town
Kotor Old Town is charming with its narrow streets and historic monuments. One of the things to do in Kotor is to climb the Old City Walls and enjoy the views of the Kotor Bay. It takes a long way to get up to the top but if you can manage it, they say it is worth it. We had the chance to take nice photos of the Kotor Bay during our day tours so we didn't go up the whole way.
Restaurants and bars
Kotor's nightlife is mostly within the old city walls where you can find many restaurants, cafes and some bars. Kotor has a whole different vibe at night compared to Budva. We found it much more romantic, classic and definitely not that loud. Some restaurants have live music that you can listen to while enjoying your dinner. However, your overall options are definitely more limited compared to Budva.
The Mountains of Montenegro
Don't miss adding an excursion to Montenegro mountains during your visit. Make sure you visit Zabljak, a small town in northern Montenegro, located at the altitude of 1456m. This makes it the highest town of Balkans. In Zabljak, you should definitely visit the beautiful Black Lake which will impress you with its magical colours. Personally, for me, the Black Lake was the highlight of our trip.
Zabliak also has nice restaurants where you can try traditional local dishes such as veal and lamb. For the hiking lovers, the area offers many trails and hikes to keep you busy for days.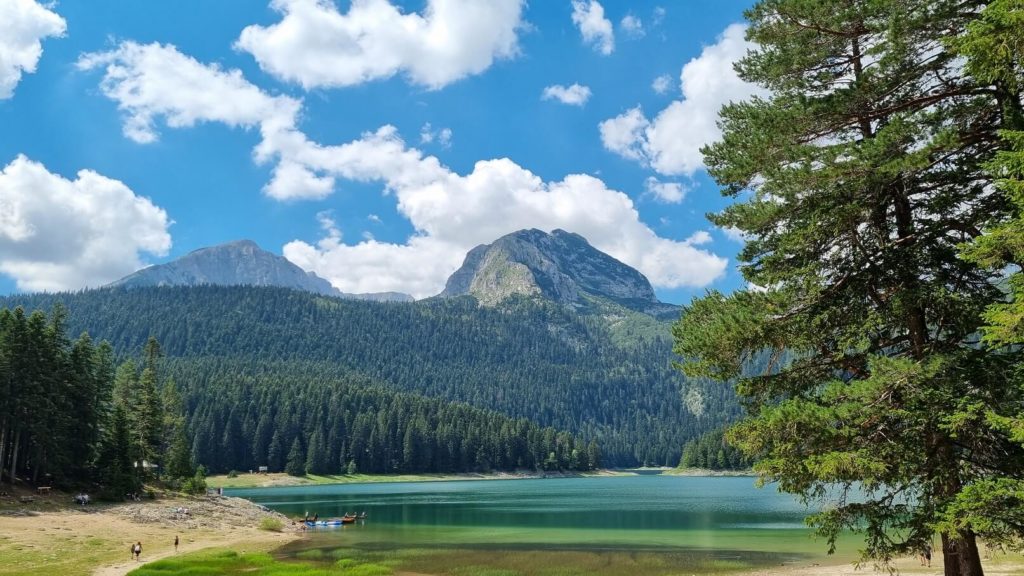 Rent a car or take the bus
Montenegro gets quite busy during the summer months with lots of car traffic in the streets, whether you decide to go to the beach in the morning or to go out at night. From the little we searched for renting a car, the cheapest company was localrent.com. However, we finally decided to avoid the hassle of looking for a parking or being stuck in traffic and we did not regret it.
In Budva, if you book an accommodation close to the centre, then everything can be reached within walking distance i.e. the beach (not the best one though), supermarkets, bars and restaurants.
The only times we took the bus was to go to Jaz beach, Sveti Stephan beach and to visit Kotor at night. Given the day tours we also booked, we didn't feel there was anything we missed out because of not driving our own car.
There are buses from Budva centre that take you to all beaches. Bus times can vary according to the destination. It is important to bear in mind that the time schedule shown on the bus stops is not always correct. To be informed on the exact bus times you should ask the ticket guy standing at each bus stop selling tickets. I know this is crazy! The bus to Jaz beach comes every 1 hour while the most frequent bus is the one for Becici and Sveti Stefan which comes every 15 minutes.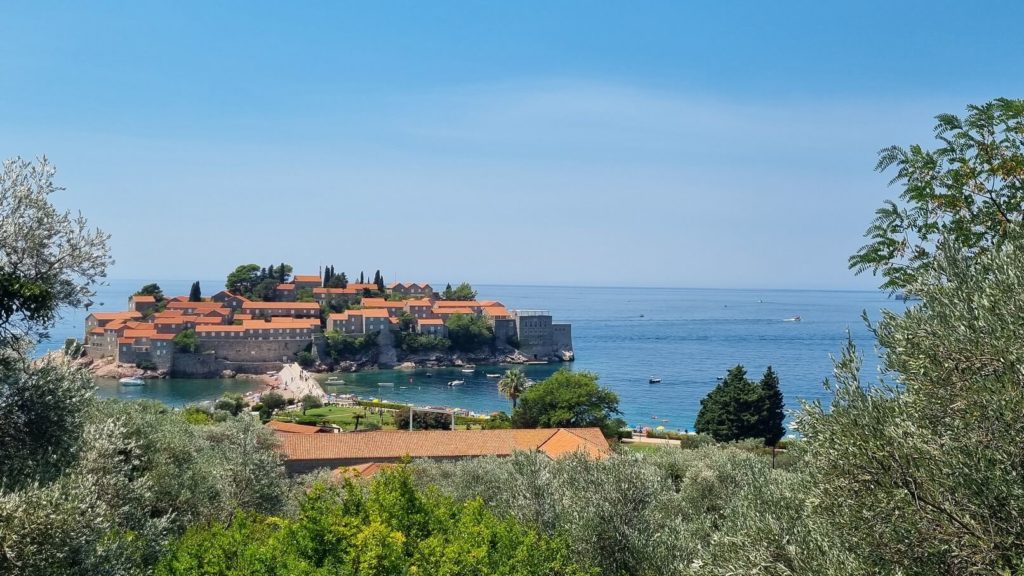 Day Tours
The day tours are particularly useful for those who want to avoid renting a car but still want to see the most out of the country. During our stay we went on 3 different day tours. A private one by a car, a boat tour and a group tour. All tours passed by Kotor to pick up other passengers, thus staying in Kotor can save you some travel time.
A very famous tour is the Boka Bay tour for €30 per person. During this tour, you cover many cities like Kotor, Herceg Novi, Tivat, Perast, the Lady of the Rocks and more. We stopped in Kotor and Herceg Novi for a small tour while we also visited the Lady of the Rocks. On our way, we passed by Perast, the island of St. George and Portonovi, a new luxury resort. A stop for swimming is also included. On our arrival to Tivat in order to get our return bus, we got to see the famous Porto Montenegro.
In general, this is a nice boat tour during which you can also do some sunbathing. The tour is advertised practically everywhere, thus you cannot miss it in case you are interested.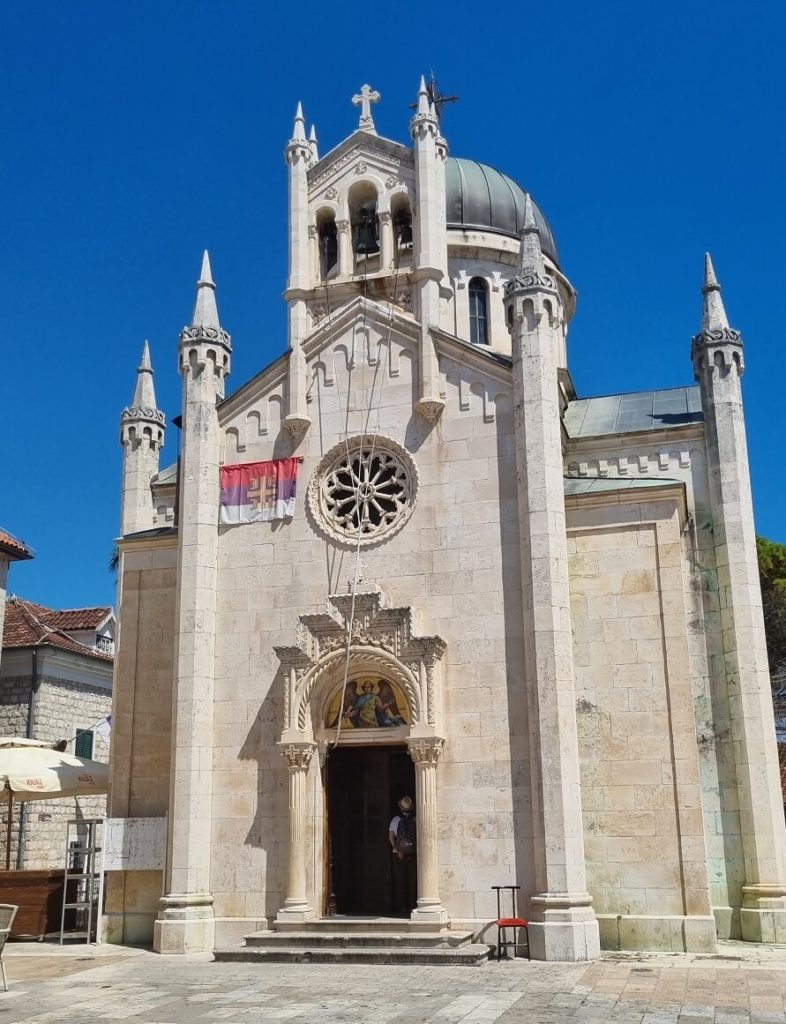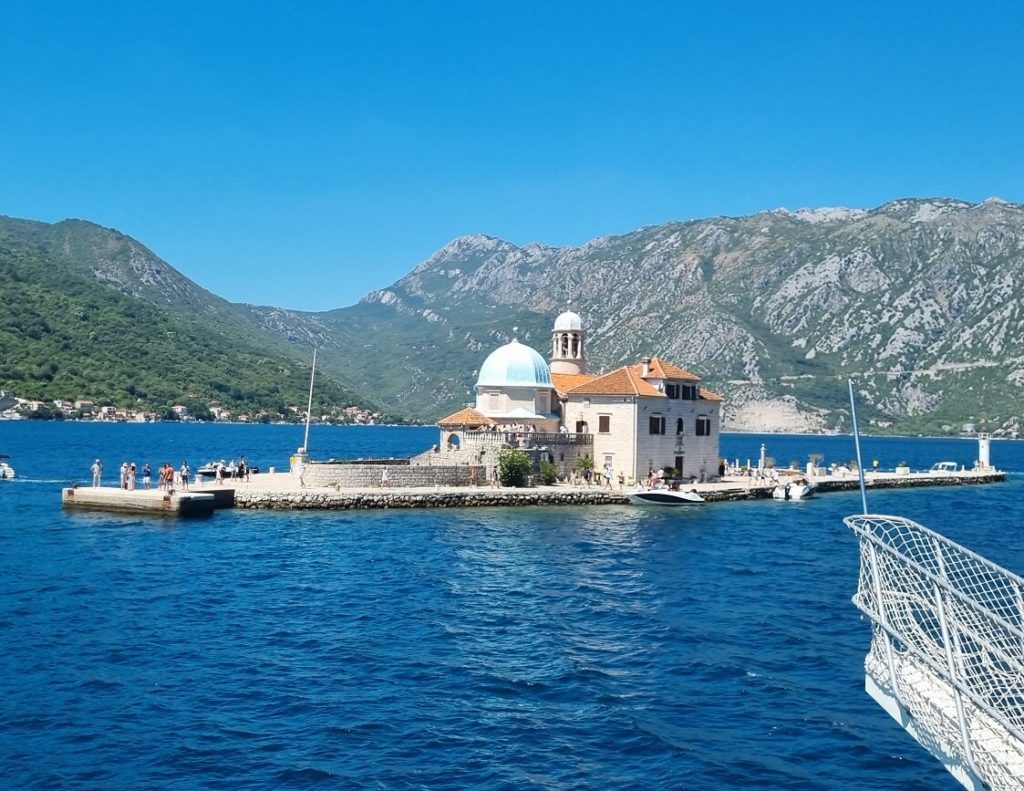 Another tour we went for was the BIG MONTENEGRO TOUR WITH MH TRAVEL. During this tour we had the chance to visit the Skadar Lake, Rijeka Crnojevica, Lovcen National Park, Mausoleum of Peter II Petrovic Njegos and the City of Cetinje. We went on a boat tour in the Skadar Lake, we walked around Cetinje which used to be the old royal capital of Montenegro and we walked in the Lovcen National Park forest. This was another great tour that gave us the chance to see many places in a day.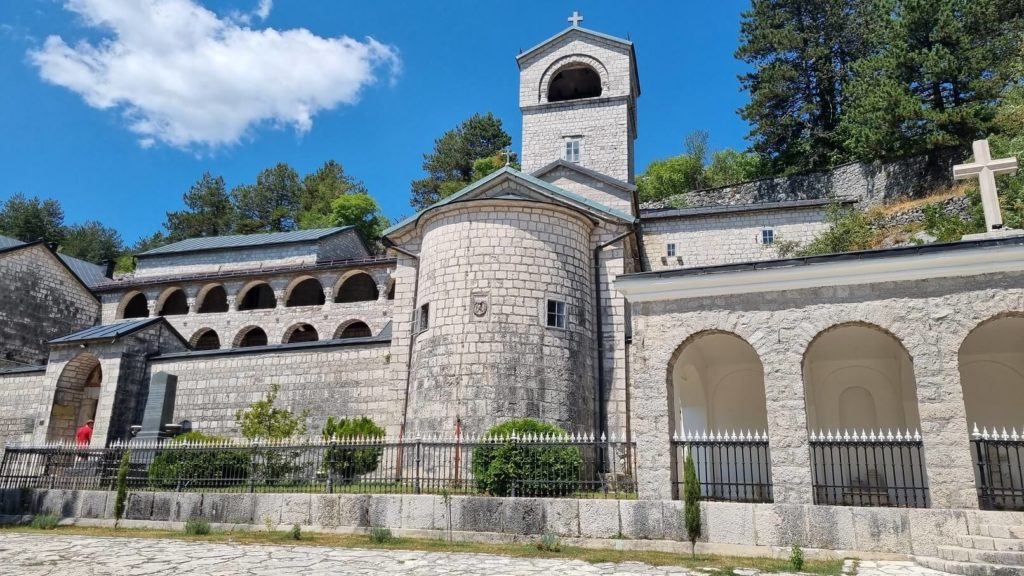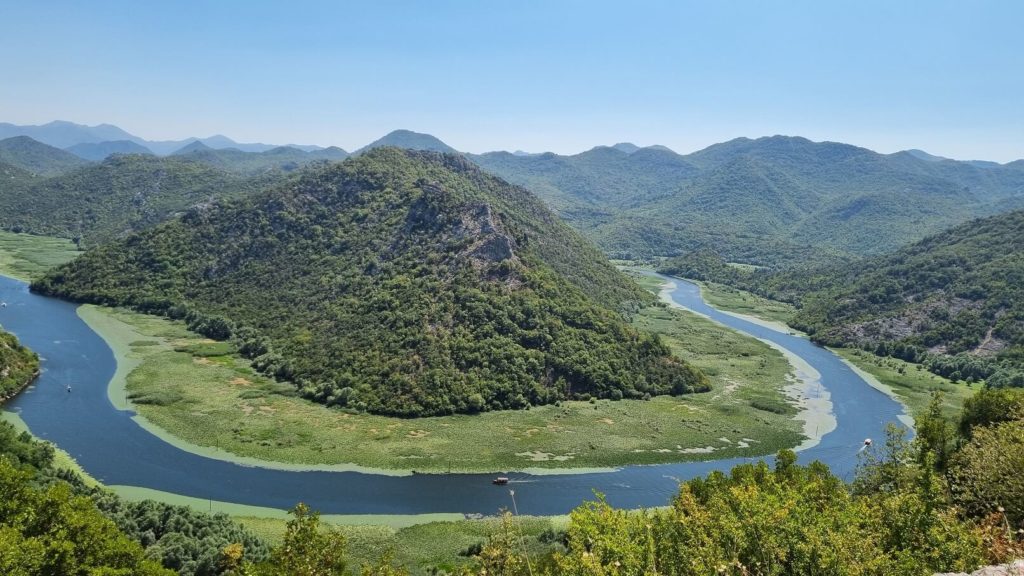 To visit the Montenegro mountains we booked a tour through Get Your Guide: Montenegro: Durmitor, Tara & Ostrog Monastery Day Trip. This was a very long day as we started at 6.30am from Budva and came back at 22.30pm, however, we covered so many monuments that no other tour covers. We visited Tara Canyon, the deepest canyon in Europe, hiked around the Black lake, had lunch in Zabljak and last but not least we visited the Ostrog Monastery. For the adventurous ones, in Tara Canyon, there is the option to do zip line across the canyon! This was a tiring but impressive tour which I also recommend!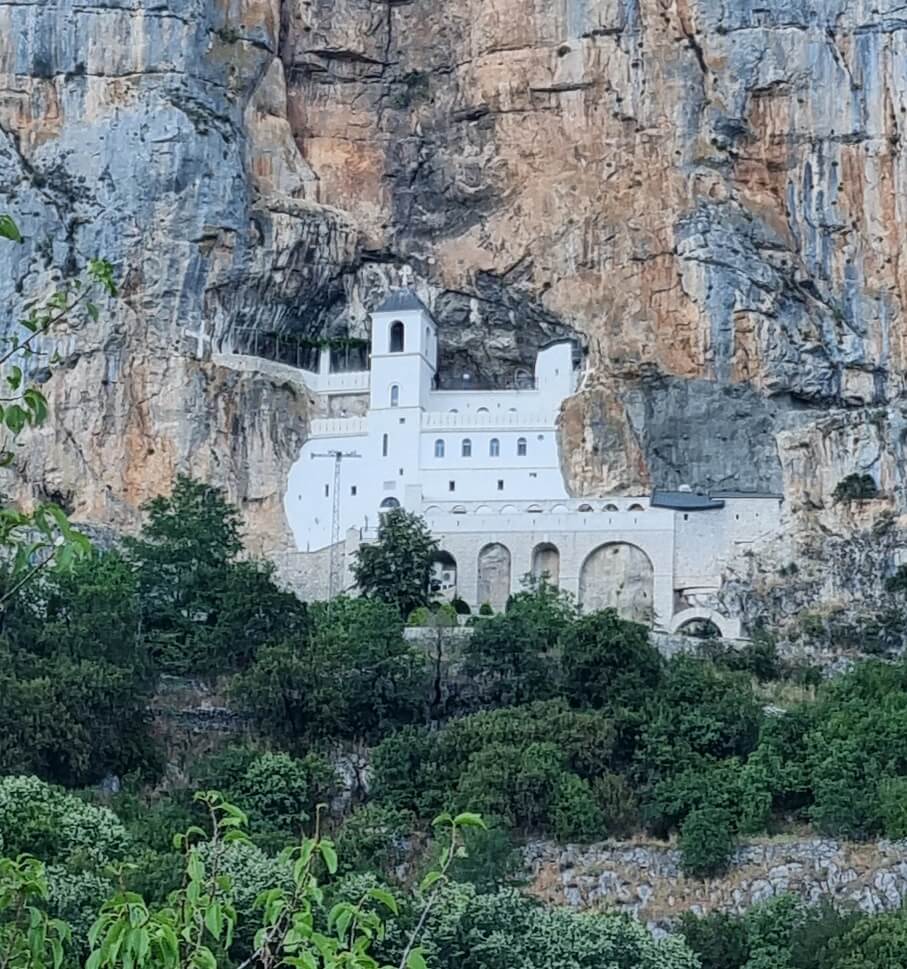 Crossing borders
If you are planning to cross the borders to Croatia or other countries, it is best to arrange your travels in the less busy period i.e. June, early July or September. Otherwise there is about 2 hours queue to reach the borders. If you have enough days to spend then definitely consider a day trip to Dubrovnik, Croatia.
Conclusion
Taking this trip to Montenegro was a unique experience which I totally recommend! It is a great option for enjoying both beach and mountain holidays. What also makes it a great destination is the fact that you can combine many countries in a single trip: Montenegro, Serbia, Bosnia & Herzegovina, Croatia, Albania and Slovenia!
If you are planning to take this trip and you have any questions, don't hesitate to contact me!
Disclaimer
The opinions expressed on this site are my own and do not in any way reflect the views of my current or any previous employers.