We used to take our ski holidays in the French Alps every year. However, due to COVID-19 situation and limited cancellation options in the Alps, we decided to go for a cheaper option this year. Thus, we ended up booking a 5-day ski holiday in Bansko, Bulgaria. From what I was reading on the internet and from some friends' feedback, Bansko offered value for money stays, meals and service.
Being big fans of ski-in ski-out stays, we started searching for an accommodation close to the main ski gondola (lift) which is one of the two ways to make it up to the slopes. The other way is to pay for a taxi to drive you up to the main starting point. Some hotels offer a shuttle service to the gondola every day. They were not really many ski-in ski-out options so we ended up booking an apartment opposite Kempinski hotel, which was just 2 mins walk from the lift. Looking back now, I would recommend to check out Boutique Hotel Uniqato if it falls within your budget. It has a good location (close to the gondola, stores and restaurants) while it also has good reviews.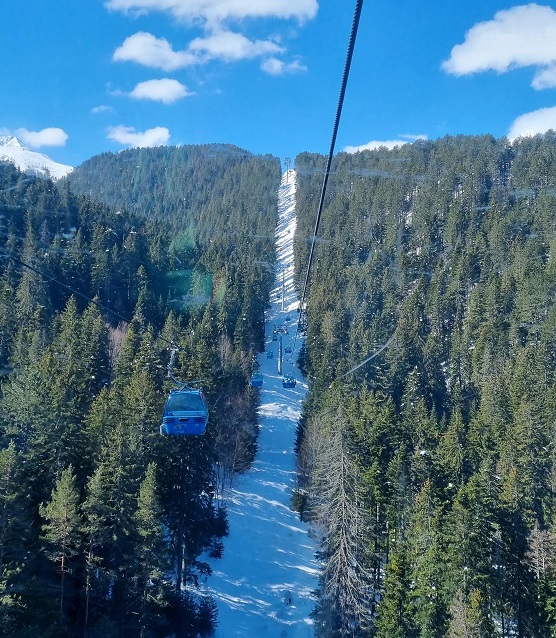 To get to Bansko we took a flight to Sofia airport (it reminds a bit of a third-country airport). For our way to the mountains, we booked a return shared transfer online in advance via BanskoExpress.com. On our way from the airport, we ended up being the only passengers so it was more like a private transfer. The driver didn't speak English so we couldn't ask much. On our return we shared the mini bus with another 6 people. The driver picked us up on time. He was very nice and spoke English very well.
One of our trip goals was to do ski shopping hoping to find some good prices for buying our own boots and skis. We found around 5-6 shops selling ski equipment in Bankso, and having being the end of the ski season every shop had sales. All shops were located close to the ski gondola, on the main shopping street, the Pirin street and around. Most of them had only a few models and sizes left, given the end of the season. Also, the staff was barely helpful – when asking them for ski boots they didn't even bother to measure our feet to advise us on the right size; except from one shop, Rossignol, from where we ended buying everything. The sales team there was professional and paid a lot of attention to us.
Half of the first day was spent into ski shopping and when we were finally done with it we headed to the slopes. We bought a half day ticket (approx. €30) which was expensive compared to the full day ticket (approx. €40). As we already knew, the ski slopes were not many but they were wide and good for practice for all levels. On the slopes we really loved the 180 restaurant so we kept on enjoying our lunch break there every day. We tried the truffle soup, the truffle pizza and the porcini pasta. You can tell we like mushrooms! The restaurant also accepted credit card which was very convenient as we didn't want to exchange any Lev (Bulgarian currency).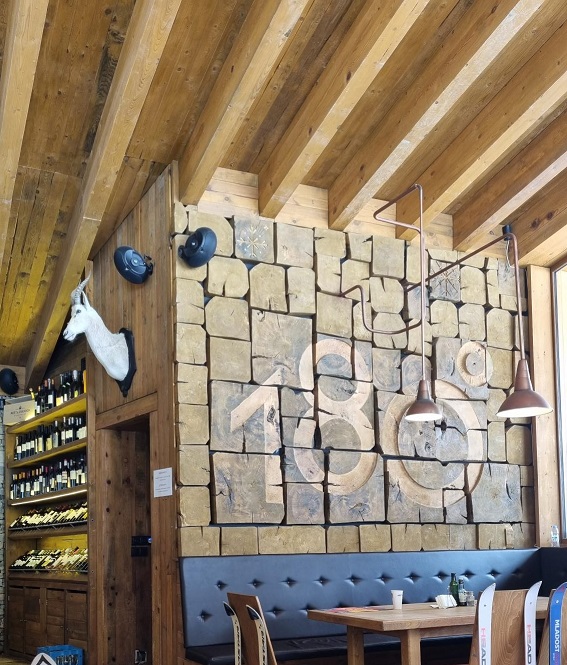 Bankso has a nice après-ski vibe for those who are up for it. The biggest après-ski party takes place at a bar opposite the ski gondola, but you can also find some other options around. From the young crowd you see around and the nightlife you can tell that people come to Bansko not only to ski but also to party. In regards to restaurants and bars there are plenty of choices both in the old city of Bansko (which is nice to visit while there) and in the main streets around the gondola. You can find a place to eat or drink until late at night. Kebab shops are also available.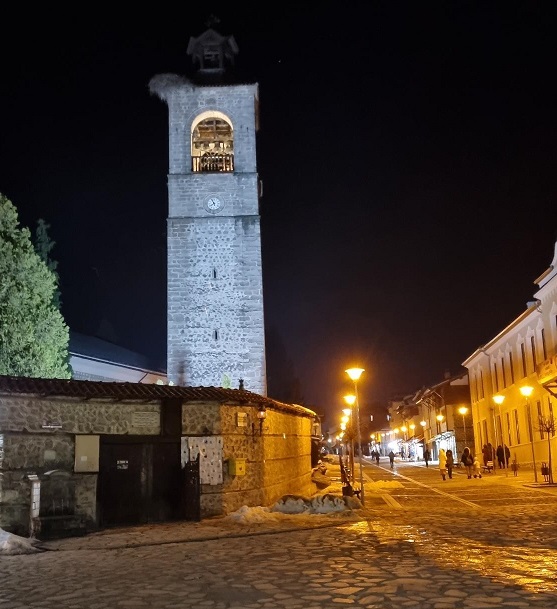 Some restaurants we visited were the 'Victoria' restaurant which offers a big variety of meals from different cuisines, a traditional Bulgarian restaurant in the old city called 'Mehana Chevermeto' and a burger place called 'Smokey mountain'. We always checked on Trip Advisor before visiting. All these restaurants were nice.
At this time of the year when we visited Bansko, 20 March onwards, the town felt quiet. Before heading there we were reading about 2 hrs of queue to get to the main lift which thankfully is not something we experienced given it was the end of the season.
The town is equipped with every necessity being COVID-test laboratories (there is one next to the gondola and another one close to it called 'Megalab' in case you need a test before traveling back home), pharmacies, 24/7 supermarkets, some retail stores and ski shops. We managed to pay everywhere with credit card except from one store where we paid in Euros.
In general, Bansko offers a nice overall experience if you are looking for something cheaper than the Alps and a shorter break. When compared to the Alps, it definitely lacks in the km of slopes available, the culture, the luxury and the high quality in service. Unfortunately, in Bansko you might come across some personnel that are rude or ignorant. On the other hand, you won't be disappointed in terms of food options and good prices available!
I hope you enjoyed this article and you found it useful! If you are heading to Bansko and have any questions drop me an email and I will be happy to help!
Disclaimer
The opinions expressed on this site are my own and do not in any way reflect the views of my current or any previous employers.